7 Mins Read
Google Business Profile is one of the most important components of your local search marketing strategy.

That's what Google says, and they should know. Customers are 70% more likely to visit your dealership and 50% more likely to consider purchasing, if your dealership has a complete Business Profile. Formerly Google My Business, the new Google Business Profile can give your local SEO a major boost.
Here, we'll share seven tips for optimising your Google Business that will help you get found by more customers.
1. Update your email lists regularly
3. Personalise the subject line and content
5. Automate emails and reconnect with lost leads
6. Send an email newsletter at least once a month
Now let's look at the detail.
1. Keep Your Crucial Business Details Updated
Update your dealership's contact details and keep NAP data consistent. This includes your company Name and Address, as well as your Phone numbers. Make sure this information is exactly the same on your website as on your Google business listing—Google wants to know it will send people off to the right place. Double-check that your opening hours, holidays and other basic company info are all accurate and up-to-date so that your customers can plan their trips to your showroom or service centre. And don't forget about social media links!
Add photos, videos and other visual content to showcase your dealer group. Show your potential customers your auto listings for new and used car stock, and include pictures of your showroom. Let them see your team members and their work environment, so they can get to know your dealer group before they ever visit. Adding photos and videos will also increase your company's reputation, resulting in more clicks to your profile.
Tip 1: Add Unique Photos and Videos. Listings with photos are twice as likely to be considered reputable and they get 35% more clicks.
2. Optimise Your Profile Description
Take advantage of the opportunity to add more information about your dealership. You can add up to four or five hundred words in your profile description about what you do. Better yet, you can also add links to your products and services. Take full advantage of this content space. It will help you rank for more keywords on searches and provide a better experience for potential customers when they click on your listing. Add information about any awards or recognitions you've received. This shows that other people have recognized your company as being a good one!
Tip 2: Write Unique Content for Every Location
Don't just copy and paste the same information from one listing to another! Write unique content for every one of your locations, so that users know exactly what they'll get when they visit a specific site.
3. Create Google Business Posts
Help customers stay informed about your dealership with posts on your profile, Create posts to share updates, product news, offers, and events. All for free. In a post, you can tell customers about upcoming sales or new products or special events. Use some keywords that people might be searching for, so your profile and posts will show up in searches for those words.
Tip 3: Did you know that Google offers a Free Marketing Kit?
Google offers businesses access to a free marketing kit with stickers, social posts, and printable posters. You can even create a custom video. (The link will only work after you set up your Business Profile.)
4. Set Up Messaging
Connect with your customers and prospects via your Google Business profile's Direct Messaging feature to provide immediate help and advice. Customers might ask you questions about a new model release, or they might ask for a service appointment. 56% of those surveyed would rather message than call customer service!


Tip 4: Respond to any Messages As Soon As Possible
Google will show an average response time in your listing. Your customers may go elsewhere if they expect to have to wait a long time for a response from your dealership.
5. Optimise For Voice Search
If you want to make sure that people find your dealership ahead of your competition, you've got to make it easy for them.
"Hi Google, find me the best service and MOT centre near me"
Google voice searches are growing—and they're growing fast. A recent study found that 58% of consumers used voice search to find local company information. With the popularity of smart speakers growing every day, it's vital that your dealership offers accurate information on your Google Business Profile. Make sure that your profile is working hard, so it's your dealer group that's found in voice searches.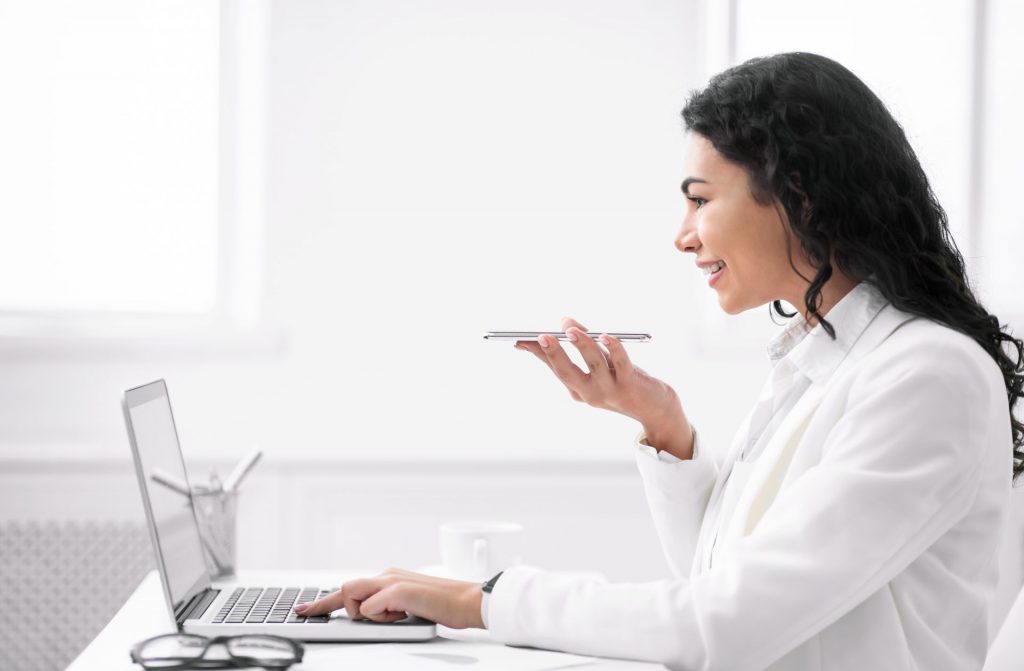 Why do people like voice search?
When it comes to performing 'near me' searches, most people would rather ask than type. Voice is 4x times faster than typing. According to Capgemini data, more than two-thirds (68%) of consumers say a voice assistant lets them multitask and complete tasks hands-free. They'll ask for directions, your opening hours or information on your services and prices. So, make sure that this information is updated on your Google Business Profile and in all the places that people find your dealership online.
Tip 5: Add lots of Local Landmarks into your Content—referencing that you're near the park, near a shopping centre or serving certain areas. Adding this detail and keywords to your profile helps voice searches find your dealer group first.
6. Learn From Your Insights
Google Business Insights is a powerful tool for learning about your customers. You can view visits to your profile, how often someone visits, what they click on and when they call you. For example, if most of your service booking phone calls come on Mondays, you could hire extra staff to cover that busy time period or have more team members ready to take calls. Using all the tools Google provides will help you become a better local marketer.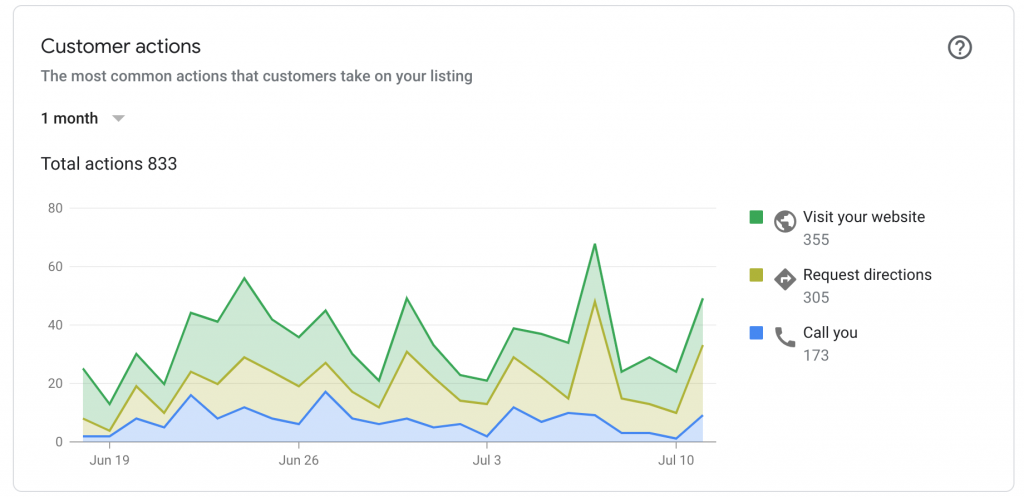 7. Get More Customer Reviews
90% of customers read online reviews before visiting a business and 72% say positive reviews are more likely to make them trust a local company more.
We all do it. We look at reviews before we even consider contacting a company. If it has under three stars, we're probably not even going to look at that business.
So, take charge of your reviews! Get your happy customers to leave reviews on your Google Business Profile. Most importantly, make sure that you're not losing out on potential customers because of a bad review or two.
Reviews are also a ranking factor: Google looks at the volume of reviews and the high rankings of your reviews as reasons to show you in the search results. And it's also social proof: we all want to see more about the company that everyone else says is great.

Tip 6: Respond to Every Google Review—Good or Bad.
You might be thinking: "But we don't want to engage with people who aren't happy with our service." But the best way to address a problem online is by being open, honest, and polite. You can't fix a problem unless you're aware of it.
Even if it's just a quick thank you or an apology for a bad experience and an offer to put things right, it shows your customers that they matter and that they've been heard.
Conclusion
Optimising your Google Business Profile is something that takes just an hour of your time each week, but the benefits are huge!
With a little time and effort, you can make sure your dealership's information is up-to-date and accurate. You want your potential customers to know exactly where to find you—and what they can expect when they do. Take advantage of all of the opportunities within Google Business Profile, consistently add some new features, add some new content and update your posts.
And don't forget to get more Google reviews (and reply to any that come in). Reviews are one of Google's top local ranking signals, so you want as many positive reviews as you can get.
By investing just a little time, you can have a great listing that will help your dealer group generate more leads, improve your customer service and ensure you stay connected with your customers.
If you need help with your Google Business Profile, or you want to ensure it's fully optimised, simply get in touch. Our team of local marketing and Google Business experts are here to help.
Boost your local SEO ranking with expert help. We're happy to answer any questions you have about your Google Business account. Fill out the form below and we'll get right back to you.