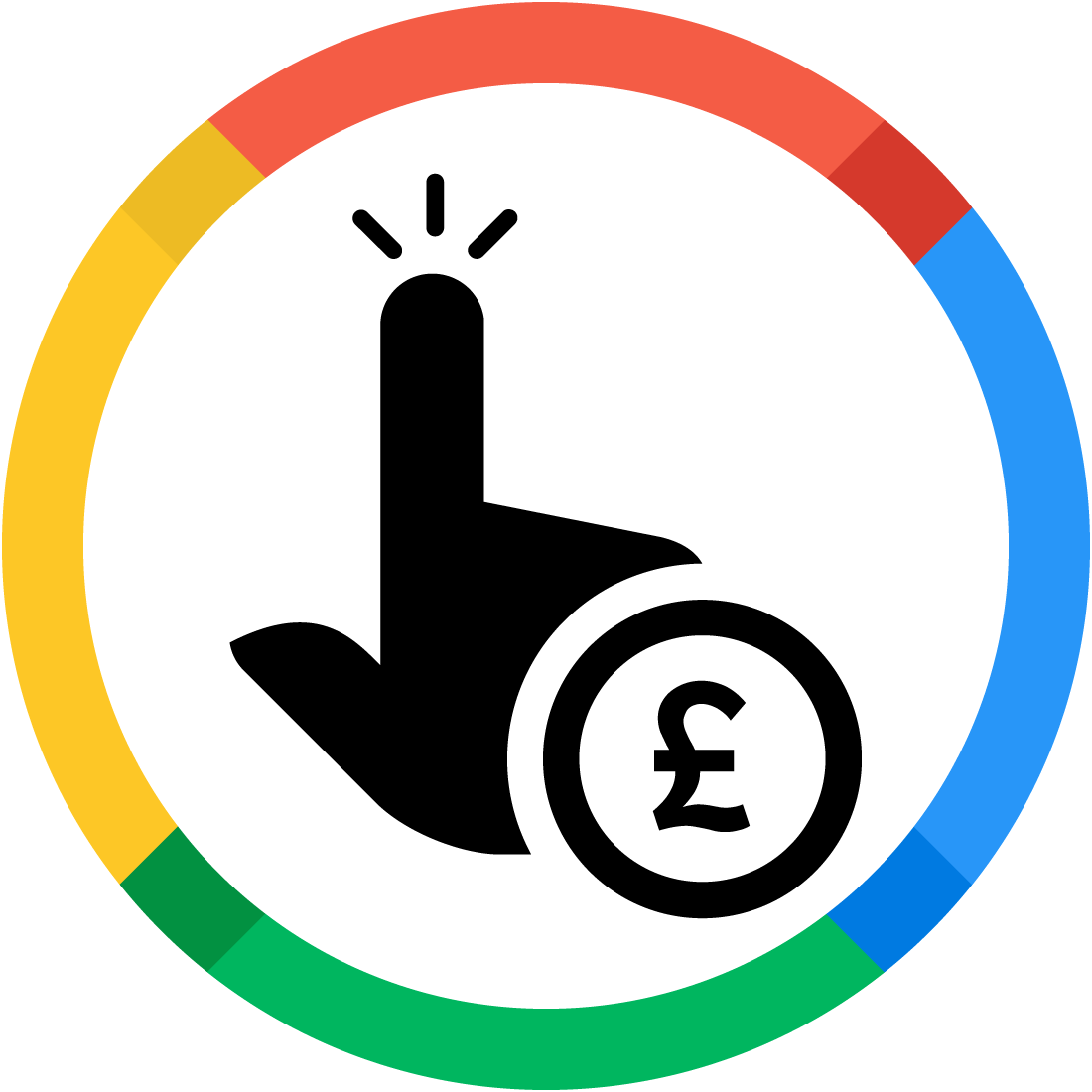 Let us show you how you can dominate search, gain more traffic and enquiries with our
Automotive Google Ads Management.
Our PPC specialists will make sure every single pound of your Google ads budget counts. And we won't stop until you're getting the best possible return on investment for your Google paid marketing spend.
We're Google Certified. and we've been working with automotive retailers on their paid campaigns for 12+ years, so we know exactly how to get you get more high quality leads, for less spend.
Here's how we do it:
We'll look at your ad performance and see what's working and what isn't.

We'll re-evaluate your ad targeting and the buyer intent of your audience to create a targeted buyer persona.

We'll create engaging ad copy and design that converts.

We'll manage your negative keywords and other keywords that you know won't lead to a conversion.

And we'll optimise your landing pages to improve your quality score.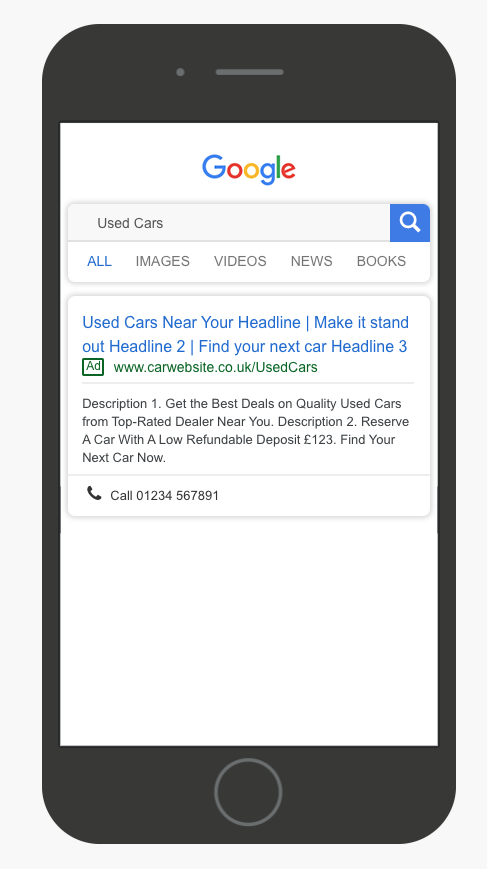 Why is quality score so important?
The higher your click-through rate, the better your quality score…
…and the cheaper your ads will be.
And a higher quality score will allow you to reach more customers and improve your return on investment.
Dominate search
To grab one of the top positions, bid competitively, implement keyword modifiers and increase your quality score. That's what we do for our clients – dealerships like yours.

Does your ad look like this?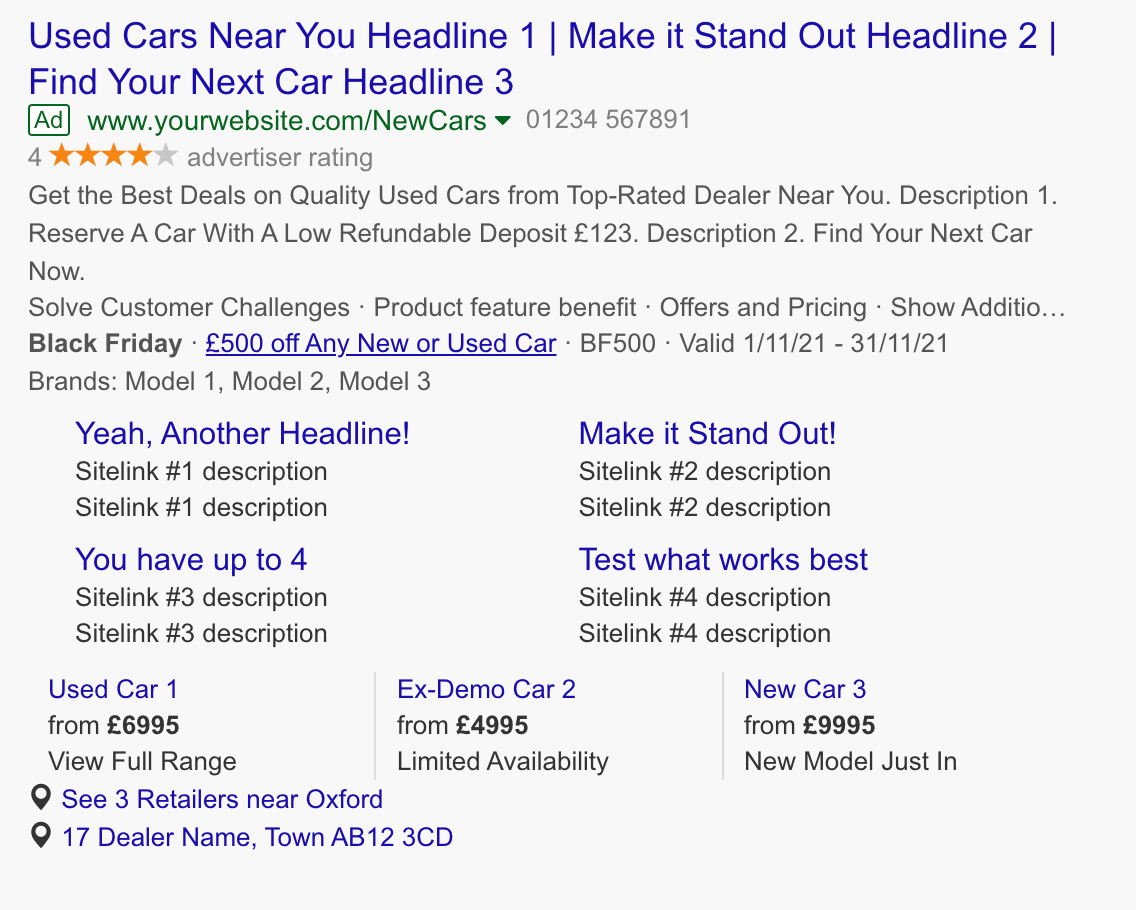 We can make your ads look more like this!
That's just one way we can help you dominate search results and gain an advantage over your competitors.
Let us show you how we can help you get more customers and maximise your ROI – free of charge!
Get in touch and we'll audit and enhance one of your current campaigns free of charge*. We'll show you how we can increase your quality score, get more quality traffic to your website and drive more calls and enquiries to your sales teams.
We can help. use our expertise. Get in touch!
Discover how Kee can help you better manage your Google ads. Call us on 01962 606062 today!
*Open to new clients only. Only available once to any car dealership or group. Only available to VAT registered car dealerships in the UK. The Google Ad optimisation will be for an ad of our choice and must be an existing ad that is already active on Google. This offer is only available for Google Search ads. To optimise your Google Ad, you agree to us having access to your Google Ad account and will provide the details to us prior to us starting work. By accepting this offer, you do not commit to taking any paid services from us. This offer cannot be substituted for any other service, cash or credit. We reserve the right to withdraw this offer at any time without notice. We reserve the right to amend these terms and conditions at any time without notice. By accepting this offer, you agree that your information will be processed according to our Privacy Policy.